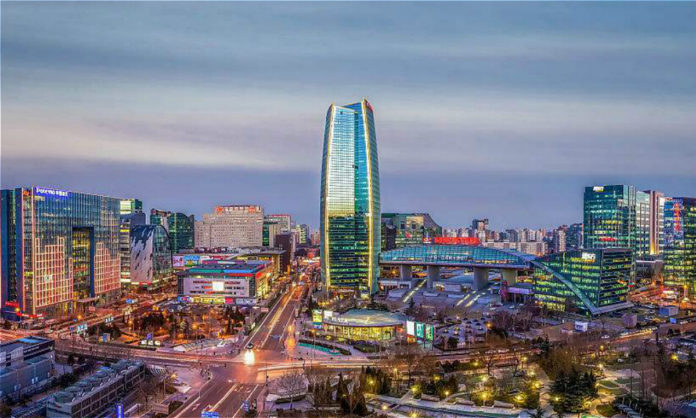 Two companies under state-owned firm Zhongguancun Development Group (ZGC Group) are to jointly set up a fund of funds (FOF) with more than RMB30 billion (US$4.24 billion) in initial capital to back tech companies, announced by ZGC Group on Thursday in the 2019 ZGC Forum.
The new fund, Zhongguancun innovation fund, is launched by Zhongguancun innovation and development fund, taking up RMB20 billion (US$2.8 billion) and Zhongguancun international innovation fund, accounting for US$2 billion.
The fund will focus on the transformation of major scientific and technological achievements, high-tech industry incubation, unicorn enterprise cultivation, the construction of technology service platform and innovation carrier to create a new service ecosystem with Zhongguancun characteristics.
The fund aims to achieve its global development strategy by helping Chinese companies to expand abroad, including overseas business, cross-border merger and acquisitions, overseas listing, and to build a global innovation network.
Located at the northeastern of Beijing, the capital city of China, Zhongguancun is a technology hub that is likened to "China's Silicon Valley". It was officially recognized by the Chinese government in 1988 and was named "Beijing High-Technology Industry Development Experimental Zone."
ZGC Group, founded in 2010, aims to facilitate Chinese innovation and development and provide innovation space operations, industrial investment, sci-tech finance, technology services, China innovation services and global innovation services.
Founded in 2007 and focused on innovation and development, ZGC forum provides an international exchange platform for government agencies, enterprises, experts and scholars. It aims at promoting economic and technological cooperation, gathering important leaders from all walks of life in the political, business and other sectors to exchange the latest global, regional and industrial development situation.
Zhao Changshan, chairman of ZGC Group, said that they will continue to build service platforms to help companies enhance their innovation and technology.