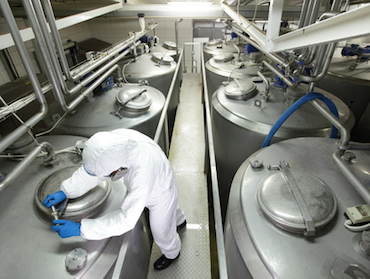 Dairy giant Danone SA has reached a final agreement to sell its struggling Dumex unit in China to Hong Kong-listed Chinese dairy firm Yashili International Holdings Ltd. for €150 million ($159 million), says a company announcement.
The news follows a release issued by Danone in July this year, announcing the conclusion of a preliminary agreement with Yashili and Mengniu, which is the majority owner of Yashili.
In the final agreement, the deal is now an all-cash transaction, different from a share swap arrangement initially agreed to in July.
By bringing the Dumex and Yashili brands closer together, it will build a strong local infant milk formula brand in China, says Danone in the statement.
The deal is subject to the approval of relevant governments and Yashili shareholders.
Dumex, which was hit hard by an infant formula contamination scandal in 2013, saw its net revenue drop from RMB5.37 billion yuan in 2012 to RMB1.31 billion in 2014.
Its net profit of RMB765 million in 2012 turned into a loss of RMB771 million last year.
In 2014, Danone acquired a 25% stake in Yashili for €437 million (US$550 million).
In November 2013, Temasek Holdings, Hopu Investment Management Co. and three other private investors agreed to acquire a 13.24% stake of Yashili from China Mengniu Dairy for HK$1.6 billion ($213 million).
According to Yashili's 2014 annual reports, Mengniu and Danone each held 51% and 25% of Yashili. Temasek held a 6.19% stake.