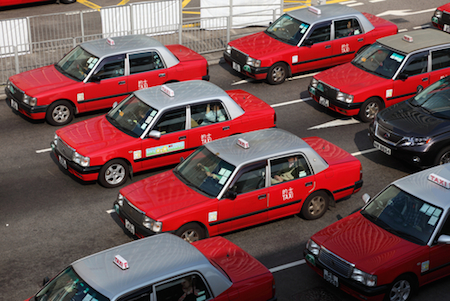 Three months after Chinese ride share company Didi Kuaidi announced a wide-ranging strategic partnership with U.S. peer Lyft, the pair say they have teamed up with Southeast Asian and Indian ride share firm GrabTaxi and Ola to form a global alliance that would cover nearly 50% of the world's population.
In an announcement, Lyft says that users can simply open their Lyft app in countries covered by the alliance, request a car to get a ride without having to shift to a different app.
The reverse will be true for users of Didi Kuaidi, GrabTaxi and Ola. The cross-country services are projected to begin early next year, in a move aimed at competing with Uber's aggressive global expansion.
In September, Didi Kuaidi raised a record-breaking US$3 billion in a new funding round. During the same month, it invested US$100 million in Lyft, as part of the business tie-up, and also invested an undisclosed amount in Ola.
The month before that in August, Didi Kuaidi joined a US$350 million series E round in Singapore-headquartered GrabTaxi. The round was joined by China Investment Corporation, existing investor Coatue Management LLC and others.