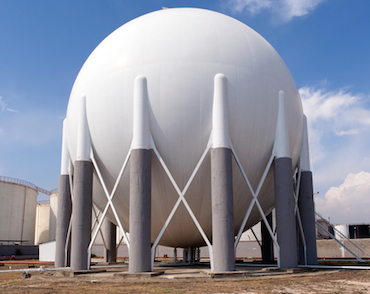 Morgan Stanley Private Equity Asia (MSPEA) has agreed to sell its 38.7% stake in Chinese natural gas distributor Sino Gas International Holdings, Inc. to Zhongyu Gas Holdings Ltd. for US$78.7 million, according to an announcement.
The sales, which is expected to complete before July 2017, indicates that MSPEA is likely to more than double its investment.
Last year, Sino Gas' chief executive Liu Yuchuan, MSPEA and Hong Kong-listed Zhongyu Gas took Sino Gas private.
That deal valued Sino Gas at approximately US$74.9 million on a fully diluted basis, and MSPEA contributed US$28.96 million.
Sino Gas was listed on the Over-The-Counter Bulletin Board (OTCBB) in the U.S., and was de-listed after the completion of the go-private deal.
The purchase of additional stakes from MSPEA will increase Zhongyu Gas' shareholding of Sino Gas to 88.7%, up from 50% previously.
Zhongyu Gas says in a filing that since Sino Gas' privatization last year, Sino Gas has grown steadily and could become a strong growth driver for Zhongyu Gas.
Sino Gas will become a subsidiary of Zhongyu Gas in the financial year ending December 31, 2015.
Sino Gas owns and operates distribution systems in small and medium Chinese cities, serving approximately 406,756 residential, 43 industrial and 882 commercial customers as of June 30, 2015, according to the filing.