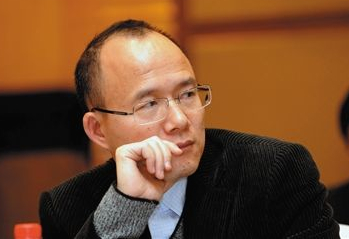 Guo Guangchang, chairman of Chinese conglomerate Fosun Group, has reportedly been taken away by police for potential investigation on accused corruption and stock manipulation, according to Chinese media reports.
The 48-year-old Guo, who is often described as China's Warren Buffett, has been unreachable since this afternoon.
There were eye-witness reports on Chinese social media of seeing Guo being taken away by police at the Shanghai airport today, says the reports.
Born in Zhenjiang province, Guo founded Fosun Group in 1992. Fosun Group currently controls four domestically listed companies and two Hong Kong-listed entities.
It also owns stakes in numerous listed companies in the pharmaceutical, real estate, retail, steel, mining, insurance and private equity sectors.
In recent years, it has embarked on an aggressive campaign to acquire assets overseas, buying stakes of Spanish ham and wine producer Osborne Group, French holiday company Club Méditerranée, and acquirng global insurance firm Ironshore.
Forbes ranks Guo as the 11th riches man in China, with a net worth of US$6.9 billion. A Chinese magazine Wealth Management Weekly ranked Guo as the fourth richest man in 2014.
Guo holds 45.84% of Hong Kong-listed Fosun International Limited, and 18.83% of Shanghai Fosun Pharmaceutical (Group) Co., Ltd., which is listed in both Hong Kong and Shanghai.  
There have been multiple reports of Guo potentially becoming implicated in the government's anti-corruption campaign for the past two years.
In August this year, Guo was mentioned in the corruption case of former general manager of Shanghai Friendship Group Incorporated Company, Wang Zongnan.
The final judgement of that case said that Guo had sold two villas to the parents of Wang Zongnan for a price vastly under their market value by RMB2.69 million.
Fosun Group later issued an official statement saying that the group has never conducted any improper business with Shanghai Friendship Group.