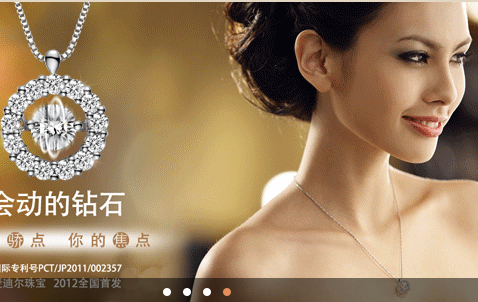 Shenzhen-listed Chinese diamond jewelry brand Ideal has teamed up with Jinding Capital to launch a RMB600 million (US$93 million) investment fund to back jewelry-related downstream industries, according to a company announcement.
The fund will specifically invest in vertical e-commerce platforms, social network-based e-commerce, virtual reality and 3D printing technologies applicable to jewelry productions, as well as start-ups that help improve industry supply chain and inventory management.
The Chinese jewelry market, the second largest after the U.S., is one of the fastest growing in the world, with compound annual growth rate of nearly 20%.
The average jewelry consumption per person in China, however, is one fourth of those in Italy, the U.K., France and Japan. It is one eighth of the U.S., says the statement.
Shenzhen-based Ideal, with close to 400 retail locations in 200 Chinese cities, listed on the Shenzhen Stock Exchange in January.
The establishment of the investment fund is part of the company's strategy to expand its Internet presence and sales.