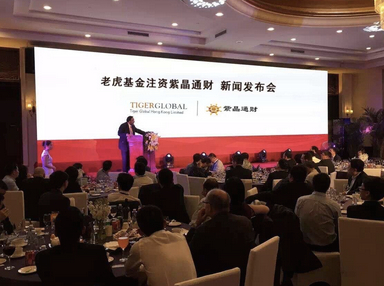 Shenzhen Zijintongcai Investment Fund Management Co., Ltd. has completed US$60 million series A round of financing led by Tiger Global Management LLC, according to a press conference held yesterday in Shenzhen.
Other undisclosed investors also participated.
The company says it will use the latest proceeds on launching new products and risk control.
Founded in June 2014 in the Qianhai Shenzhen-Hongkong Modern Service Industry Cooperation Zone, Zijintongcai is a so-called sunshine private equity fund, focusing on equity, debt and mezzanine investments.
Sunshine private equity funds are collective investment schemes offered by trust companies to qualified investors. They can invest in equities, real estate and other assets with utilization of hedging strategies.