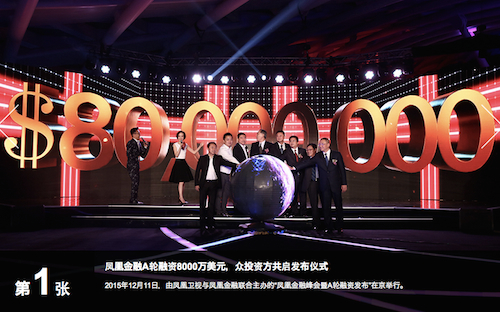 Phoenix Finance, an online finance start-up launched by Phoenix Satellite Television Holdings Ltd., has completed US$80 million series A round of financing led by CITIC Asset Management Corporation Ltd. and a unit of the Chinese Academy of Science Holdings, according to an announcement.
Beijing-based CASH Capital (Beijing) Investment Management Co, Ltd., directly managed by the Chinese Academy of Science Holdings, joined CITIC Asset Management to lead the round.
CASH manages several billion RMB across numerous venture capital and private equity funds.
Launched in December 2014, Phoenix Finance has completed total transaction value of RMB8 billion (US$1.24 billion) with over one million registered users.
The online finance platform offers wealth management products with interests ranging from 4% to 12%, as well as personal and small business loans. It also has a crowdfunding unit.