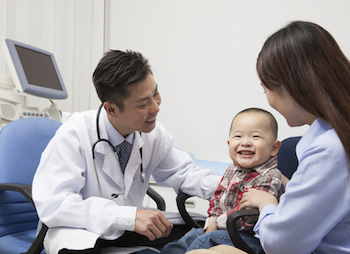 Shenzhen-listed Meinian Onehealth Healthcare (Group) Co., Ltd. and a group of private investors have upped their offer to acquire NASDAQ-listed rival, iKang Healthcare Group, according to an announcement.
The investor consortium, which includes a unit of Ping An Insurance (Group) Company of China, Ltd., a unit of Taiping Asset Management, Huatai Ruilian Fund Management, Sequoia China Investment Management LLP and Cathay Capital Private Equity, proposes to acquire iKang at US$23.50 per American Depositary Share (ADS), compared to its initial offer of US$22 per ADS submitted at the end of November.
The improved offer price represents a premium of approximately 46.2% to iKang's last closing price on August 28, before iKang announced receiving a take-private proposal from its founder Zhang Ligang and FountainVest for US$17.80 per ADS.
The new offer came after iKang's announcement in early December that it was adopting a poison pill plan to thwart Meinian's competing bid.
"We are optimistic about the potential of China's preventive health industry," says Yu Rong, CEO of Meinian. "We believe that there are huge untapped market opportunities, and that the sector has entered a phase of industry consolidation."
A merger between Meinian and iKang would create a dominant industry leader and will also reduce costs and improve efficiency, says Meinian in the announcement.
In April 2014, Beijing-based iKang, backed by NewQuest Capital Partners, GIC Private Ltd., Goldman Sachs, China Investment Corporation, raised US$153 million in an initial public offering on the NASDAQ.
In August this year, Meinian became listed in Shenzhen through a reverse merger with Jiangsu Sanyou Group Co., Ltd.
Meinian operates over 100 self-owned medical examination centers in more than 50 cities in China, having served almost six million customers in 2014.
iKang takes up approximately 13.6% of China's health check-up services market in terms of revenue in 2014. In the fiscal year ended March 31, 2015, the company served a total of 3.6 million customer visits.