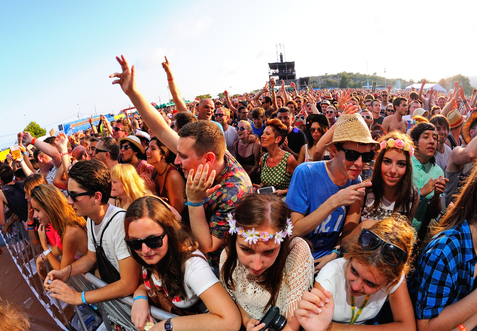 Shanghai Joy Network Co., Ltd., controlled by Fosun Group's chairman Guo Guangchang, has agreed to acquire 10% of Modernsky Entertainment Co., Ltd. for RMB130 million (US$20 million).
The two parties have also agreed to jointly establish a RMB3 billion (US$463 million) music investment fund to acquire overseas music and entertainment assets, according to a disclosure filing by Shanghai Joy Network.
As Fosun's investment arm for entertainment and culture businesses, Shanghai Joy Network became listed on the National Equities Exchange and Quotations (NEEQ), or the so-called New Third Board, last week.
It is making the investment as Modernsky's series B round, which values Modernsky at RMB1.3 billion (US$200 million).
The joint music fund will aim to invest in overseas music and entertainment assets, such as popular music festivals, that can be applied or expanded into the Chinese markets.
The fund also plans to establish joint venture companies with overseas music firms to introduce new products to China.
Modernsky, with offices in Beijing and New York, is one of China's largest independent record label. It has produced over 200 music albums and is the organizer of Modernsky Music Festival series.
Founded in 1997, Modernsky received RMB100 million (US$16 million) series A funding from China Media Capital last May.
Shanghai Joy Network was founded in 2002 as MegaJoy Corporation Ltd., an online video sharing platform. Fosun Group controlled the company in July 2014 and expanded its businesses to mobile gaming and mobile social networking.
According to the company's 2014 annual reports, Fosun's chairman and founder Guo Guangchang owns 85% of the company directly and indirectly through other entities.