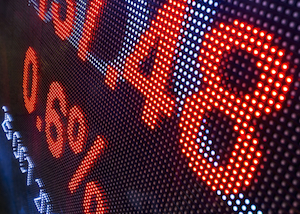 Beijing-based online financial services firm Jimubox has launched JimuStock, an online stock trading platform providing U.S. equities market access for Chinese investors, in an unusual step for a Chinese Internet finance start-up to enter the international capital markets, says a company announcement.
"Historically it has been very difficult for the average Chinese investor to realize the benefits of the international capital markets…JimuStock opens the door for the emerging Chinese affluent class to participate in the next wave of global economic growth," says Dong Jun, Founder and CEO of Jimubox.
JimuStock comes at a time when Chinese investors are actively seeking alternatives from the volatility of the local equity markets. The mobile platform allows easy account opening, trading, as well as real-time stock price quotes.
In April, Jimubox completed US$84 million series C round of financing led by U.K.'s specialist banking and asset management group Investec, with participation from Mandra Capital, Zhong Capital Fund, L.P. and Haitong Kaiyuan Investment Co., Ltd.
Launched in August 2013, Jimubox.com received tens of millions U.S. dollars series A funding from Ventech China in Febuary 2014. In September that year, it received US$37.19 million series B financing led by Xiaomi and Shunwei Capital.