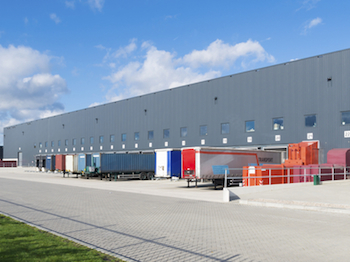 Global industrial and logistics property firm the Goodman Group and Canada Pension Plan Investment Board (CPPIB) have agreed to increase their investment by US$1.25 billion toward Goodman China Logistics Partnership, a joint venture established by the two parties in 2009 to develop logistics assets in Mainland China.
The CPPIB will commit US$1 billion and Goodman will be putting in US$250 million, which is based on an 80:20 capital commitment ratio established when the joint venture was first set up, says an announcement.
The joint venture initially had an equity commitment of US$300 million, and the parties have regularly increased their capital allocation since 2012. The last injection was in November 2014, when the two parties increased their allocation by US$500 million.
The additional commitment announced today means that the joint venture has received a combined US$3.25 billion in total.
"We continue to see China as a strong investment market for a long-term investor like CPPIB, In particular,the fundamentals of the Chinese logistics and e-commerce sectors which underpin the growth in demand for prime logistics facilities remain compelling," says Jimmy Phua, managing director and head of real estate investments, Asia at CPPIB.
The two partners say they are seeing continued strong demand in core logistics markets, including in the greater Shanghai and Beijing regions and key Western China markets, driven primarily by e-commerce and domestic consumption.
The joint venture will keep focusing on key locations, where land constraints and demand are the strongest and the barrier to entry is the highest.
Separately, the joint venture will acquire nine projects, including land, from Goodman, with an end build out value in excess of US$650 million, says the announcement.