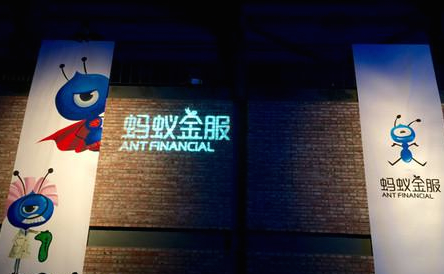 Ant Financial Services Group, the financial services arm of Chinese e-commerce giant Alibaba Group Holding, is seeking at least RMB10 billion (US$1.5 billion) in a second round of financing ahead of a planned initial public offering, according to Bloomberg citing a person familiar with the matter.
After the completion of the second fundraising round, Ant Financial may seek an initial public offering as early as this year. It has not decided whether to seek a third round of financing before the IPO, says the reports.
In July 2015, Ant Financial announced completion of its first round of fundraising from investors including the National Social Security Fund.
The round, which saw Ant Financial selling a 12.4% stake to outside investors, reportedly valued Ant Financial at around US$45 billion. David Yu, co-founder of Yunfeng Capital, and China Development Bank Capital also participated.
China Post Capital, the investment unit of state-owned postal service China Post Group Corp., made a strategic investment in Ant Financial in September 2015 to reportedly become its second largest shareholder.
For the current fundraising, Ant Financial may use the proceeds for more acquisitions, says the reports. It has already invested in a vast array of companies and start-ups, including investing in the operator of India's largest mobile payment and commerce platform, Paytm.
It has also invested RMB1.2 billion (US$188.5 million) in the property insurance unit of Taiwanese financial services firm Cathay Financial Holdings Co., Ltd.
One example of Ant Financial's investment in Chinese start-ups is leading a US$200 million new round of financing in Beijing-based installment-based online shopping platform Qufenqi.com.
It has moved into the financial data field as well, having co-invested in Hangzhou-based financial software company Hundsun Technologies Inc., with Shanghai China Business Network Co. Ltd.
Ant Financial runs China's biggest online payment service Alipay. It also controls the fund management company of Yu'E Bao, China's largest money-market fund with more than RMB600 billion of assets.