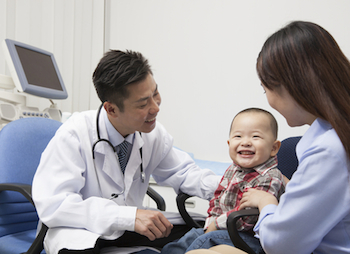 Alibaba Group Holdings Ltd. and Ontario Teachers' Pension Plan (OTPP) have joined an investor consortium led by the chief executive of iKang Healthcare Group to privatize the NASDAQ-listed company, adding a new twist to a bidding war that has lasted four months.
In a regulatory filing, iKang says the management-backed buyer group still plan to acquire shares they do not already own for US$17.8 per American Depositary Share (ADS), after rival bidder led by competitor Meinian Onehealth Healthcare (Group) Co., Ltd. offered US$23.50 per ADS last month.
Zhang Ligang, who is also the founder of iKang, revealed in the filing that he owns 12.9% of iKang.
Other new investors joining the consortium include China Life Investment Holding Co., Ltd., New China Capital International Management Ltd., LTW Capital Jaguar Investment Ltd., and Tianjin Legend Capital Yunpeng Partnership.
The bidding war began in August 2015, when Zhang Ligang and FountainVest Partners proposed to take the company private for US$17.80 per ADS in cash.
The deal took an unexpected turn when iKang's rival, Shenzhen-listed Meinian Onehealth and a group of private investors proposed to do the same for US$22 per ADS.
A few days later, iKang adopted a poison pill plan to thwart Meinian Onehealth's competing offer.
The Meinian Onehealth-led group, which includes Ping An Insurance (Group) Company of China, Ltd., Taiping Asset Management, Huatai Ruilian Fund Management, Sequoia China Investment Management LLP and Cathay Capital Private Equity, increased its offer to US$23.50 per ADS two weeks later.