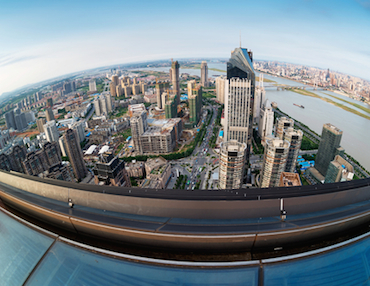 After making global expansion and greater penetration of China's under-served rural markets priorities last year, Alibaba Group Holdings Ltd. says it plans to grow its already large operations in China's biggest cities this year, according to its corporate news website Alizila.
"We are going to consolidate and expand our current market, particularly by enhancing reputation, optimizing user experience and increasing our market share in first-tier cities," chief executive Daniel Zhang told employees at the company's campus in Hangzhou.
The refocusing on the country's wealthy mega-cities was foreshadowed in September, when Alibaba announced it would add China's capital, Beijing, as a second headquarters.
The company has been bolstering its Beijing operations in areas such as the online sale of groceries and consumer electronics, and plans to use the city as a gateway to better serve some 400 million people in northern China, where penetration and support infrastructure is less developed than it is in the country's southeastern provinces.
Outlining a three-prong expansion strategy that he stopped short of calling "Alibaba everywhere," Zhang said in addition to targeting first-tier Chinese cities, the company in 2016 would continue to promote e-commerce among rural Chinese residents and globally through its international e-commerce websites.
"Global import, rural e-commerce, and top-tier cities are the three key battlefields for Alibaba in 2016," he said.
Zhang last year said the globalization of Alibaba's mostly Chinese operations was a top priority. The company hired former top Goldman Sachs executive Michael Evans to oversee international expansion, boosted its presence in Europe and made cross-border online shopping a highlight of its annual 11.11 Shopping Festival.
This year, Zhang said, the company will continue to build up channels that allow international brands and merchants to sell online to Chinese consumers.
Meanwhile, the company plans to invest in operations that not only allow to retailers tap the growing purchasing power of rural Chinese consumers, but also in platforms that help farmers in the hinterlands sell and deliver agricultural products to online shoppers in the country's big cities.
"In 2016, we are going to ramp up our efforts to bring quality goods to rural buyers, and deliver local produce to urban customers," Zhang said.
Alibaba has built more than 10,000 village-level service centers that promote e-commerce and provide delivery services in more than 20 provinces.