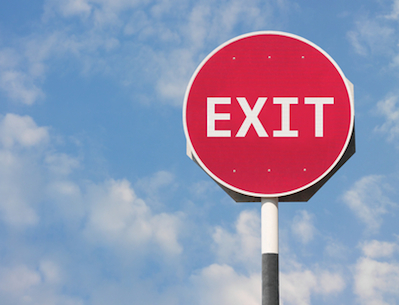 Legend Capital has completed over ten exits via strategic sales in 2015, more than its total of IPO exits, in a reflection of the increasingly important role of mergers and acquisitions as an exit route for Chinese venture and private equities firms, according to Legend Capital's managing director Chen Hao.
In an interview with China Venture, Chen says mergers and acquisitions will continue to be important going forward, without offering any details on the completed exit transactions.
China was the most active country for mergers and acquisition deals within Asia in 2015, with a total of 4,761 deals worth US$651 billion inked for the year, up 51% in total deal volume from 2014 and the highest level on record, according to data tracker Dealogic.
Chen says a strategic sale does not necessarily mean lower returns for investors because it requires less time to complete compared to an IPO.
An IPO exit often comes with the uncertainty of lock-up periods and stock market swings. It generally takes up to eight years to complete, while a strategic sale could be completed in three to five years, he explains.
To achieve a successful strategic sale, it is essential to obtain full commitment from the entrepreneur to go through the process, Chen warns.
Legend Capital has been investing aggressively in the past year, betting on online education start-up Zhiyou Education, motion capture software firm Noitom Ltd., cloud computing service provider UCloud, and overseas travel services firm 51tour.com, among many others.
Its investment portfolios are in three industries. Technology, media, and telecommunications (TMT), consumption and services take up 50% of its investments.
Healthcare investments account for 30%, and the remaining are in the sports and culture sectors.
Chen says as industry consolidation continues in 2016, venture capital firms may feel pressured as more capital start chasing opportunities in early-stage deal.
Legend Capital filed to list China's New Third Board in early December, weeks before regulators halted listing of private equity and venture capital firms on the board.
Innovation Works, an early stage venture firm founded by former Google China head Kai-Fu Lee, is another venture capital firm affected by the listing suspension.
Both applications now must wait until Chinese regulators lift the ban at an unspecified future date.