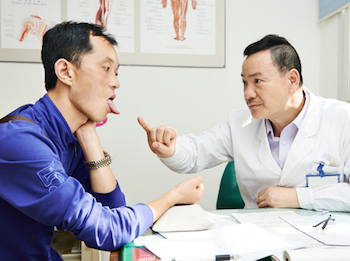 An investor consortium led by Meinian Onehealth Healthcare Holding Co., Ltd. has increased its offer for the second time to take rival iKang Healthcare Group private, in an escalation of a bidding war to take control of the NASDAQ-listed Chinese healthcare group.
In an announcement, Meinian-led consortium offered to acquire all of iKang's outstanding shares for US$25 per American Depositary Share (ADS), representing a premium of 40.4% to a proposal submitted by iKang's founder Zhang Ligang and a group of investors.
Meinian also said that three new investors, including an entity affiliated with GGV Capital, Shanghai Sailing Capital Management Co., Ltd. and Haitong Auspicate Capital Management Co., Ltd., have joined the consortium.
In August 2015, iKang's chief executive Zhang Ligang and FountainVest Partners proposed to take iKang private for US$17.80 per ADS in cash.
The deal took an unexpected turn when iKang's rival, Shenzhen-listed Meinian Onehealth and a group of private investors proposed to do the same for US$22 per ADS.
A few days later, iKang adopted a poison pill plan to thwart Meinian Onehealth's competing offer.
The Meinian Onehealth-led group, which includes Ping An Insurance (Group) Company of China, Ltd., Taiping Asset Management, Huatai Ruilian Fund Management, Sequoia China Investment Management LLP and Cathay Capital Private Equity, increased its offer to US$23.50 per ADS two weeks later.
Yesterday, iKang said that Alibaba Group Holdings Ltd. and Ontario Teachers' Pension Plan (OTPP) had joined the investor consortium led by Zhang Ligang. The group's offering price remained the same at US$17.80 per ADS.
Shanghai-based Meinian, which received RMB300 million (US$49 million) from the Carlyle Group, Ping An Insurance (Group) Co. of China and Cathay Capital's Sino-French Fund in 2013, completed a reverse merger with Shenzhen-listed Jiangsu Sanyou Group in 2015.
In today's announcement, Jiangsu Sanyou also said it would officially change its name to Meinian Onehealth Healthcare Holding Co., Ltd.
Two months before Meinian's listing via the reverse merger, it made a strategic investment in another rival, Ciming Health Checkup Management Group, with plans to acquire all of Ciming in 2015.
In April 2014, iKang, backed by NewQuest Capital Partners and Singapore's GIC Private Ltd., completed a US$153 million IPO on the NASDAQ.
iKang accounts for approximately 13.6% of market share in terms of revenue in the calendar year 2014. It has 80 self-owned medical centers covering 22 Chinese cities as of November 30, 2015. For the year ended March 31, 2015, it served a total of 3.6 million customer visits, says its website.
The combined Meinian and Ciming, on the other hand, operates over 200 medical centers, and is expected to have served 10 million customer visits in 2015, according to its website.