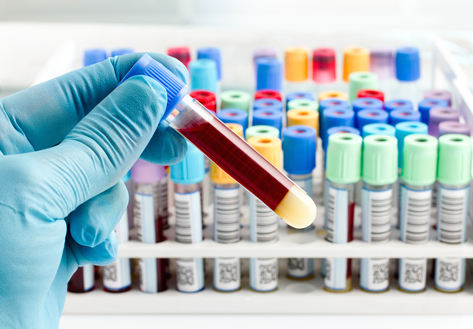 Six months after two competing bidders tried to take New York Stock Exchange-listed China Cord Blood Corporation private, the two rivals have reached a complicated compromise deal in a step closer toward the finish line.
Hong Kong-listed Chinese healthcare firm Golden Meditech Holdings Ltd. has entered into a conditional sale and purchase agreement to sell its 65.4% stake in China Cord Blood Corporation to rival bidder, Nanjing Xinjiekou Department Store Co., Ltd., for approximately RMB5.76 billion (US$874 million), according to an announcement.
In August 2015, Chinese mall operator Nanjing Xinjiekou made a much higher counter offer to take China Cord Blood Corporation private at around US$11 per ordinary share.
Four months earlier, Golden Meditech proposed to take China Cord Blood Corporation, in which KKR & Co. L.P. has made an investment, private at US$6.40 per ordinary share.
Nanjing Xinjiekou's offer represented a 72% premium over the offer from Golden Meditech, which owned approximately 46.3% of China Cord Blood as of March 31, 2014.
Golden Meditech and China Cord Blood are founded and led by the same executive, Kam Yuen, who serve as chairman of China Cord Blood, as well as chairman and chief executive at Golden Meditech.
In the new deal, Shanghai-listed Nanjing Xinjiekou will make a cash payment of approximately RMB3.26 billion (US$504.8 million) and the issue of RMB2.5 billion new equity by Nanjing Xinjiekou at the initial issue price of RMB18.61 per share.
In exchange, Golden Meditech will retain China Cord Blood's management team for a minimum of three years, agrees to give three years' performance guarantee and agrees to have the Xinjiekou new shares subject to a three years' lock-up period.
As part of the performance guarantee, Golden Meditech can choose to compensate Nanjing Xinjiekou, by cash or the Xinjiekou new shares, in case of earnings shortfall in an amount to be calculated based on the percentage of the shortfall multiplied by the total consideration.
At the same time, Golden Meditech also entered into another conditional sale and purchase agreement with Nanjing Xinjiekou to sell the remaining 34.6% fully diluted stake of China Cord Blood to be obtained to Nanjing Xinjiekou for a total cash consideration of approximately RMB1.73 billion (US$267 million), if the go-private deal gets completed.
Nanjing Xinjiekou filed disclosure documents about the current transaction in November, and has submitted a complete deal agreement (in Chinese) to Chinese regulators today.

(Update on January 26, 2015: The companies said the transaction had been completed in a release.)