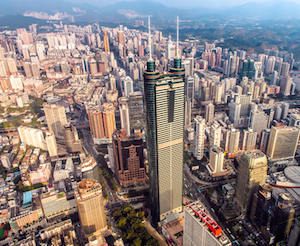 Shenzhen Qianhai Fund-of-funds has been established today with RMB21.5 billion (US$3.3 billion) in total capital commitments. It is the largest commercial fund-of-funds entity in China, according to Chinese media reports.
The fund-of-funds attracted well-known Chinese investors as limited partners, including Neil Shen, managing partner of Sequoia Capital China, Xiong Xiaoge, founding partner of IDG Greater China, and Ma Weihua, former president of China Merchants Bank.
Other limited partners are Li Wei, founding partner of Shenzhen Green Pine Capital Partners, and Ni Zhengdong, fouder of Zero2IPO Group.
The fund-of-funds also counts government bodies, insurance firms, financial services companies and large listed enterprises as its limited partners, says the reports.
The Qianhai fund plans to back Chinese venture capital funds, as well as making direct investments in deals.
It will not have a "double fee" structure where limited partners have to pay fees to the fund-of-funds and the venture funds it backs.
Instead, it will make recommendations to limited partners on selected venture funds to invest and will not charge management fees on the fund-of-funds level.
The fund says it plans to use structured and innovative arrangements to create steady and consistent cash flows to investors, aimed at providing both attractive long-term returns and liquidity.