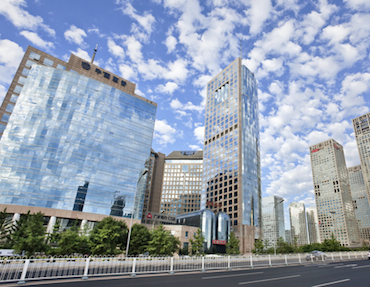 Japan's Sumitomo Mitsui Trust Bank has acquired a 4.97% stake in the parent company of the manager of Spring Real Estate Investment Trust, a Hong Kong-listed real estate investment trust (REIT) that owns and invests in income-producing real estate in Mainland China, according to an announcement.
Financial terms of the deal are not disclosed.
Spring REIT is the first Hong Kong REIT to offer direct exposure to two premium grade office buildings located in the Central Business District (CBD) of Beijing.
Spring REIT is managed by Spring Asset Management Limited, a company 90.2% owned by Mercuria Investment Co., Ltd.
In this transaction, Sumitomo Mitsui Trust Bank is buying the minority stake of Mercuria, which is formerly known as AD Capital Co., Ltd. before its name change on January 1, 2016.
Sumitomo Mitsui offers a wide spectrum of financial services including financing, consulting, real estate management and asset management services.