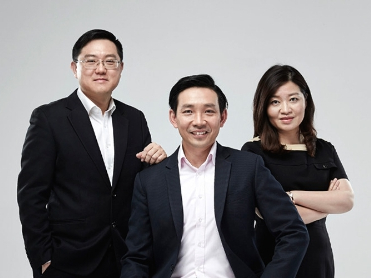 Shanghai-based P2P (peer to peer) lending platform Dianrong.com has hired three veteran banking executives to join the start-up in leadership positions, says an announcement.
Loh Long Hsiang, the former deputy head of origination and client coverage at Standard Chartered Bank (China), will join as chief operating officer and be responsible for the daily operations and management of the company.
Feng Ruibin, the former deputy chief risk officer at Ping An Puhui Finance will join as chief credit officer. He will be responsible for the financial risk management of the company's retail, small & micro businesses and supply chain.
Zhou Lili, the former general counsel at HSBC (China) will join as board secretary and general counsel. She will assist the board in corporate governance and supervise the company's legal affairs and compliance.
Founded in 2012, Dianrong completed US$207 million series C round of financing led by Standard Chartered PLC and China Fintech Fund in August 2015.
Previously, Dianrong received an undisclosed series A round of financing from Northern Light Venture Capital in December 2013.
In October 2014, DianRong received series B financing from Hong Kong-based financial services firm Sun Hung Kai & Co. Limited. The round was reportedly worth US$10 million.
In January 2015, the company received investment from New York-based investment firm Tiger Global Management LLC., reportedly worth tens of hundreds of million U.S. dollars.
DianRong is co-founded by Soul Htite, co-founder of U.S. P2P lender Lending Club, together with Kevin Guo, a private equity fund partner.