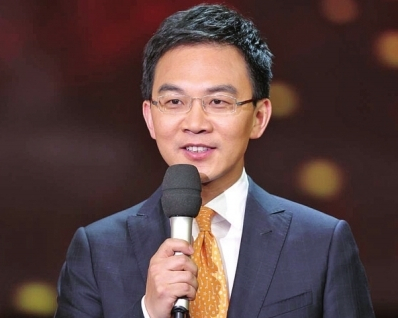 Shanghai-based steel B2B (business-to-business) platform Zhaogang.com, which just completed a RMB1 billion (US$153 million) new funding round last week, has hired former star television anchor at China's national broadcaster as senior vice president, according to Chinese media reports.
Lang Yongchun, a veteran anchor at CCTV's news channel, will be responsible for the start-up's public affairs and contribute to the firm's strategic planning.
With years of experience working closely with key government bodies, Lang is expected to handle government relations and become a public face for Zhaogang.com.
Founded in 2012, the steel e-commerce platform is in the process of dismantling its variable interest entity (VIE) structure to seek a public listing in a Chinese stock exchange in the near future.
Zhaogang.com completed US$100 million series D financing led by IDG Capital and Huasheng Capital in 2015.
In 2014, it received US$34.8 million series C financing led by Bull Capital and Sequoia Capital, with participation from Matrix Partners China and K2 Ventures.
The company previously received undisclosed series A funding from K2 Ventures and Zhen Fund in 2012, and undisclosed series B funding from Matrix Partners China and K2 Ventures in January 2013.
Zhaogang.com records daily trading volume of 200,000 tons of steel on its online platforms, which has over 60,000 registered active corporate buyers.
It has 1,500 employees with over 20 domestic offices in China and one subsidiary in South Korea, according to its website.