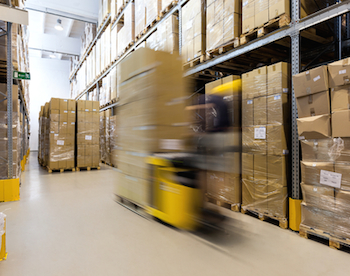 Chinese logistics company Best Logistics, backed by Alibaba Group Holding Ltd., is raising US$700 million in a new fundraising round ahead of a planned initial public offering, according to a disclosure document by the World Bank's private-sector investment arm, the International Finance Corp (IFC).
The IFC says it is considering investing as much as US$30 million in the company's latest fundraising, which will be used to further expand the company's businesses and networks.
Founded in 2007 by Google China's former co-president, Johnny Chou, Best Logistics received US$15 million investment from Alibaba and Foxconn Technology Group before 2009, according to the company's website.
Other early investors in the company include China Renaissance Capital Investment, Walden International, CDH Investments, IDG Capital Partners and Goldman Sachs, according to the IFC disclosure statement.
Best Logistics currently operates 400 distribution centers with 30,000 employees in China. It handles around six million parcels per day on average.
Private equity and venture capital investors have been investing aggressively into logistics companies and warehouses in China. See a list of the most recent deals here.