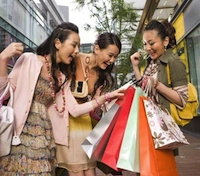 Would most people who click on this headline agree with Asia's riches man, Dalian Wanda Group's chairman Wang Jianlin, that there is no fear of economic or property collapse in China?
Why? You don't?
Mr. Wang, who's worth almost US$37 billion and whose time is obviously very expensive, can only spend a minute explaining it to you.
At the Asia Financial Forum yesterday in Hong Kong, Mr. wang spent only 30 seconds to brush off the idea that China may experience a property collapse.
"That is the view of the West. The West has been discussing a China property crash for 20 years. They have been talking about an economic collapse for 20 years too. My personal belief is that there won't be any collapse at all," Wang told hundreds of audience members in Hong Kong.
He says people must realize that China's property market is vastly different, depending on where you look, from the markets elsewhere in the world.
He reminds people that there are still buyer restriction policies in some mega cities such as Beijing, Shanghai and Guangzhou. Should those restrictions be removed, any one of those cities would be able to easily sell an additional RMB500 billion (US$76 billion) worth of properties.
For comparison, China's housing sales during the first three quarters of 2015 were RMB4.79 trillion (US$754 billion).
He does admit that there is a real issue of over-supply of housing in China, but the problem is mostly in third and fourth tiered cities.
And people need put this problem in perspective too, Mr. Wang says. China's 36 top cities, including all provincial capital cities and the four municipalities, account for three-fourths of the country's total property sales value.
So even if smaller cities face destocking challenges, which Mr. Wang estimates would take four and five years to digest (some of which, by the way, another Chinese property veteran Ren Zhiqiang said will have to be demolished), it is a small portion of the overall property market.
Okay, no collapse. But what's keeping him awake at night?
The answer is obvious if we look at where Mr. Wang has been betting his money. Dalian Wanda Group and its affiliates have been scooping up assets in entertainment, sports and travel. The rise of the Chinese consumer is his focus.
Just to name a few such deals: the just-announced US$3.5 billion acquisition of U.S. movie studio Legendary Entertainment; US$1.2 billion to buy Swiss sports marketing firm Infront Sports & Media AG; US$900 million to acquire the World Triathlon Corp; and buying Australia's second largest cinema chain the Hoyts Group for an undisclosed amount.
A side note: All these big deals took place during the past eight months.
I'm omitting smaller transactions such as leading a US$967 million financing round in Chinese online travel platform Tongcheng Network Technology and bagging a 20% stake of Chinese online movie ticketing company Mtime Holdings.
Two weeks ago, Wanda also said it plans to invest RMB15 billion (US$2.3 billion) to build three high-end hospitals in China in partnership with the International Hospitals Group Ltd. (IHG).
Mr. Wang is betting that the Chinese consumer will want to watch more movies in the theater, travel even more, do more sports themselves, and get better care when they feel ill.
This optimism of the Chinese consumer is shared by many smart Chinese entrepreneurs and investors.
Fosun Group has focused their investments on three areas: wealth, happiness and health. Its signature deals: Cirque du Soleil, Club Med, U.S. film firm Studio 8, Greek fashion firm FolliFollie, U.S. travel company Thomas Cook, among many more.
John Zhao, chief executive officer of Hony Capital, said last year that the Chinese private equity firm's latest fund has 90% of its portfolio invested in services and consumption.
Its deals: Shanghai Jin Jiang International Hotels Development, British food brand Pizza Express, Suning Appliance, and online TV and video content provider PPTV.
Hony Capital's strategic focus on the Chinese consumer is consistent with that of its parent company, Legend Holdings.
Around six years ago, Legend Holdings decided to focus on what it calls the upgrade of consumption – what makes Chinese people eat better, dress better, live better and travel better – as its investment priority.
For Wang Jianlin, the biggest challenge he sees in the Chinese economy is how to stimulate consumer demand, which has slowed to around 10% from around 13% growth two years ago.
If consumption accounts for over 50% of China's economy (which it nearly did last year), and it keeps a 10% growth rate, China's GDP can achieve 7% to 8% growth easily, he says.
One aspect of the problem Mr. Wang sees is that Chinese consumers are spending way too much money outside of its borders.
"We spend hundreds of billions dollars buying stuff overseas (Note: the Financial Times estimates that total spending by Chinese travelers on outbound trips reached RMB3.1 trillion, or US$498 billion, in 2014) If we can spend 50% of that in China, our economy will add one to two percentage points," he said.
When asked why taxes on luxury products are so high in China, forcing the Chinese to buy them while traveling overseas, Mr. Wang said that's not the main issue.
"It's okay if you buy luxury goods outside of China. Let it pass…We don't make those handbags or nice watches…But the problem is that people are buying groceries overseas! Things like cosmetics, baby formula, toilet seats! Why can't China make these!"
Well, many smart investors are asking the same question and are finding solutions.
KKR has been so attracted to the dairy industry in China that it invested in a Chinese dairy firm, sold it, and immediately backed the business again.
The U.S. private equity giant has also invested in chicken meat producer Fujian Sunner Development and aquatic feed company Yuehai Feed Group.
Warburg Pincus, on the other hand, loves the Chinese logistics business, which has been experiencing a boom driven by e-commerce. It co-founded Chinese warehousing developer and operator e-Shang, invested in another Chinese logistics company ANE Logistics, and just led a US$100 million financing round in same-city courier service O2O (online-to-offline) platform Yunniao.me.
For 2016, Wang Jianlin says his company will continue to buy more overseas assets to bet on the Chinese consumer, with a focus on entertainment and sports.
Will Wanda Cinema's nearly 200 movie theaters get filled by Chinese movie-goers? Will Chinese viewers pay to watch a soccer match?
For Asia's richest man, he is betting all his net worth on the answer: Yes.