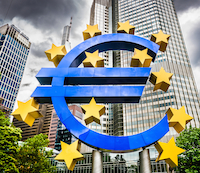 Chinese technology and investment group Cocoon Networks, backed by ChinaEquity Group and Hanxin Capital, is launching a £500 million (US$720 million) London-based venture capital fund aimed at investing in the U.K. and European tech startups, according to a company announcement.
Cocoon Networks will look to invest in tech companies whose products and services show promise for growth in the Chinese market, without saying where it plans to raise the money.
Investments will be made across a wide range of sectors including financial technology, biotech, medical devices and the U.K.'s creative tech industries, such as fashion-tech.
Cocoon Networks will also help European companies looking to expand into China, as well as partner with the University College London to set up an incubator with 70,000 square feet space in the city of London.
"The fund and incubator program will bring awareness for more Chinese investors to get into London's booming technology sector. It will also help many companies grow and expand into China," says John Zai, founder and CEO, Cocoon Networks.
ChinaEquity Group is a Beijing-based private equity firm that just listed on China's new Third Board last year. Hanxin Capital specializes in cloud computing and bio tech investments.
One of the biggest Chinese investments into a London technology company last year was Beijing Kunlun Tech Co., Ltd.'s £23 million (US$34 million) investment in Lendinvest, a P2P (peer-to-peer) mortgage lender.