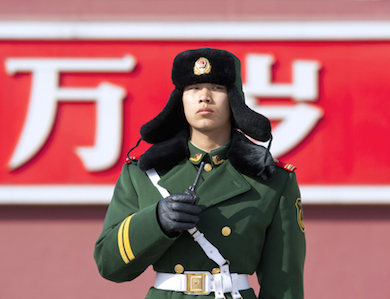 China's real GDP growth dipped to 6.8% year-on-year for the fourth quarter from 6.9% in third quarter and slightly below market expectations of 6.9%.
Nominal GDP growth weakened more significantly to 6.0% from 6.2%. On a quarter-on-quarter basis, real GDP growth slowed to 1.6% in the fourth quarter, from 1.8% in the third quarter.
The relatively stable rate of GDP growth looks to have been supported by the non-financial service sector, as industrial growth has been largely flat while financial sector growth fell significantly from third quarter, says a research report by Nomura.
Retail sales and property sales did not pick up significantly, suggesting that some other part of the service sector picked up the slack created by the decline of growth in financial services.
However, December activity data point to still-weak growth momentum.
Industrial production growth moderated to 5.9% from 6.2% in November, weaker than market expectations but in line with our forecast.
Fixed asset investment growth slowed further to 10% year-to-date from 10.2%. Property investment growth also slowed further to 1.0% from 1.3% in November. Retail sales growth edged down to 11.1% in December from 11.2% in November.
Adjusted by price changes, real growth was only 10.7% in December.
The structural headwinds remain strong going forward, as economic policy has prioritized de-stocking and cutting capacity, says Nomura.
In addition, the contribution from the financial sector to GDP growth will likely fall below normal levels, as turnover in the equity market has seen negative year-on-year growth.
As such, Nomura remains relatively pessimistic about China's future growth, seeing a 5.8% GDP expansion for 2016, driven by a moderate fiscal stimulus.
The bank also expects further monetary easing, with four more bank reserve requirement ratio cuts of 50 basis points each, and two benchmark interest rate cuts of 25 basis points each through 2016.