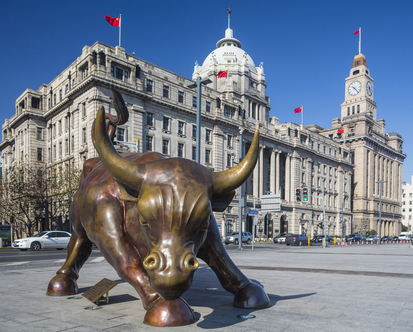 China's so-called sunshine private equity sector recorded average return of 38.01% for 2015, beating the CSI300 Index's 5.58% annual performance by a large margin, according to industry data tracker Licai.com.
Sunshine private equity, which essentially are private investment trusts that function similar to hedge funds, saw significant growth in the past few years.
As of the end of 2015, 25,005 registered sunshine private equity managers with RMB5 trillion (US$760 billion) in total committed capital were recorded, according to data from the Chinese Asset Management Association.
The total assets in the sector have exploded nearly 35 times compared to September 2011, when there were only RMB138 billion (US$22 billion) managed by such funds.
For the past year, the top performers achieved jaw-dropping returns. The single best performing fund, Huayin Jingxuan, recorded 1403% return for the year.
The best sunshine private equity fund manager, Shenzhoumu Investments, saw average returns of all its funds reaching 119.8% for the year.
It is rare for such funds to achieve consistent returns over an extended period of time.
Last year, funds managed by one star manager, Xu Xiang, were investigated by regulators for alleged insider trading and market manipulation.
Chinese regulators have been tightening its grip on sunshine funds, as there are widespread suspicion that some of these vehicles participate in market manipulation practices.
One common way for sunshine funds to register out-sized profit is to buy shares of a listed company, before the company announces a major acquisition, which often drives up share prices of the acquirer in the Chinese markets.
Toward the end of last year, the China Securities Regulatory Commission has unveiled several draft rules on sunshine funds supervision, spelling out detailed requirements on aspects from internal control, disclosure, to marketing and sales.