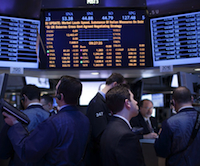 U.S. investment firm J.C. Flowers & Co. LLC has agreed to acquire Chi-X Global Holdings LLC's exchange businesses in Australia and Japan, and financial technology services unit Chi-Tech Hong Kong, says a company statement.
Financial terms of the deal were not disclosed. The acquisition is expected to close in the first quarter 2016, pending regulatory clearances.
J.C. Flowers says it plans to accelerate the growth of the businesses, including Chi-X Australia, Chi-X Japan and Chi-Tech Hong Kong, by introducing new investment products and adding new market coverage, leveraging its relationships in the Asia Pacific region.
Bats Global Markets Inc. bought Chi-X's European division in 2011.
J.C. Flowers, which exclusively focuses on investments in the financial services sector, has been investing in the Asia Pacific region for nearly two decades.
The Firm's current investments include Shinsei Bank of Japan, Korean non-bank finance company KT Capital Corporation, and Indian financial solutions provider SICOM Ltd.
Chi-X® Australia offers an alternative for trading Australian stocks using its low latency trading system.
Chi-X Japan provides investors with a more efficient market alternative through its pricing model, order types, risk management tools and co-location services.
Chi-Tech Hong Kong provides technology to business lines of its parent company, Chi-X Global.
The three companies are subsidiaries of Chi-X Global, a global provider of market infrastructure technologies and trading venues.
Founded in 1998, J.C. Flowers manages around US$8 billion with offices in New York and London.
It has invested US$10 billion of capital in 42 portfolio companies in 15 countries since its inception.