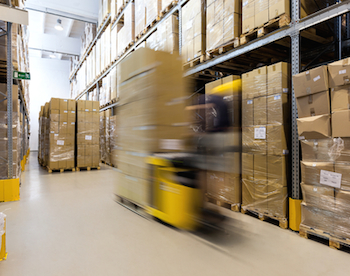 Shanghai-based logistics real estate developer e-Shang Cayman Ltd, co-founded by private equity firm Warburg Pincus, says it has completed an all-stock merger with peer, Redwood Group Asia, Pte. Ltd., according to an announcement.
Deal terms were not disclosed.
The combined e-Shang Redwood will become one of the largest logistics real estate companies in Asia with over 3.5 million square meters of projects owned and under development across China, Japan and South Korea, completing an impressive growth trajectory for the five-year-old e-Shang.
The new company will also have capital and funds management offices in Hong Kong and Singapore.
Jeffrey Shen, co-founder and CEO of e-Shang, and Stuart Gibson, co-founder and CEO of Redwood, will serve as co-CEOs of the combined company.
"The long-term demand for modern warehousing is significant and our vision is…identifying and delivering integrated logistics warehousing solutions across Asia Pacific," says Shen in the announcement.
Founded in 2011 by Warburg Pincus and two Chinese real estate entrepreneurs, e-Shang has over two million square meters of logistics warehouses in operation and under development in China and South Korea.
In 2013, Goldman Sachs agreed to provide a US$120 million pre-IPO
loan to e-Shang to help the company expand.
In 2014, e-Shang secured up to US$650 million from Dutch pension fund asset manager APG Asset Management N.V., which obtained approximately 20% stake in the company.
In 2015, e-Shang partnered again with APG Asset Management N.V. and Canada Pension Plan Investment Board (CPPIB) to establish a joint venture to develop logistics real estate across South Korea with an initial capital commitment of US$500 million.
Founded in 2006 by Stuart Gibson and Charles de Portes, Redwood has 1.2 million square meters of logistics real estate in operation and under development across China and Japan.
Redwood's founders are considered pioneers in the development of high-quality warehouses in Asia, having founded both Prologis and AMB platforms in Japan in 1999 and 2003, respectively.
The pair have executed more than US$4 billion of logistics real estate investments in the region since the late 1990s, and teamed up with Equity International, a real estate fund backed by American business magnate Sam Zell, as a strategic partner in 2013.
Redwood also secured other large fund and investment partners including Dutch pension fund manager PGGM, Morgan Stanley, PAG and CBRE Group, Inc.