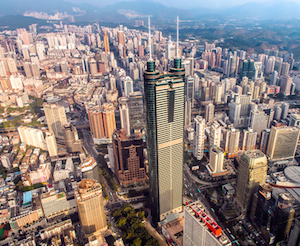 China's national small and medium-size enterprises development fund has established its first investment vehicle in Shenzhen over the weekend, according to Chinese media reports.
The investment vehicle has secured RMB6 billion in total capital commitments, of which RMB1.5 billion are from the central government, RMB1.5 billion from the Shenzhen municipal government.
The remaining portion are from private companies including Shenzhen Capital Group Co., Ltd., Shenzhen-based Sinosafe Insurance, snack maker the Strong Group, and others.
In September 2015, Chinese official media reported that the country planned to set up a special fund targeting RMB60 billion (US$9.4 billion) to support small and medium-size enterprises (SMEs) in the country.
This first vehicle, under a public–private partnership structure, will focus on providing early-stage and growth capital to small and medium-size enterprise across China.
Shenzhen Capital Group, which won the mandate to manage the vehicle after winning a public auction, has established a new team to manage the fund. The members of this team are not allowed to work for the company's other funds.
The national small and medium-size enterprises development fund will operate independently, free from government influences, says the reports.
Small and medium-size enterprises contribute to 60% of China's GDP, and provide over 80% of employment, vice minister of the Ministry of Finance, Liu Kun, says in the reports.