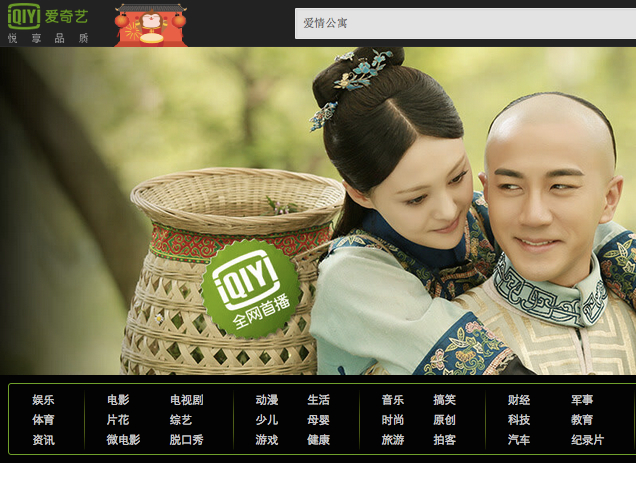 Baidu Inc.'s chief executive Robin Li has proposed to acquire the Chinese Internet search firm's majority stake in online video platform Qiyi.com in a deal giving Qiyi.com an enterprise value of around US$2.8 billion.
In a statement issued last Friday, Baidu said Robin Li and Qiyi.com's chief executive Yu Gong have submitted a non-binding offer to acquire the stake, which stands at around 80.5% of Qiyi's shares on a fully diluted basis.
Qiyi.com is valued at an enterprise value of about US$2.8 billion on a debt-free and cash-free basis.
Baidu did not disclose financial or operational details of Qiyi.com, which operates popular Chinese video site iQiyi.com, making it difficult to determine if the price is attractive for shareholders.
Last November, Alibaba Group Holding Ltd. agreed to acquire stakes in another video site Youku Tudou Inc. it did not already own in a deal valued around US$4.8 billion.
As of January 3, 2016, Youku.com ranked as the biggest video site in China based on unique visitors, followed by CNTV.cn, Tudou.com, Tv.sohu.com, V.baidu.com, V.qq.com and iQiyi.com, according to Statista.com.
After the deal is completed, Qiyi.com would remain a strategic partner and enter into business cooperation contracts with Baidu, says the statement.