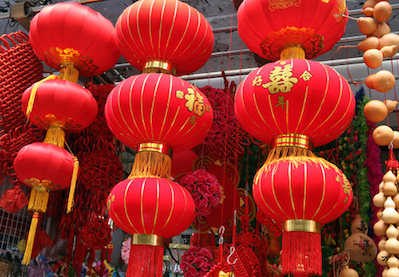 China is scheduled to release January economic data over the next two weeks. The consumer price index is likely to increase 1.9% year-on-year, while credit growth will be strong, Goldman Sachs Gao Hua forecasts in a research report.
February consumer price index is likely to be even higher as food prices rose the most towards the latter part of January and bad weather continued into early February.
Producer price index growth in January is likely to be less negative than December, reflecting better demand from year-end.
Specifically, the bank expects China's CPI inflation to inch up to 1.9% year-on-year in January, up from 1.6% in December.
PPI inflation is to decline 5.2% year-on-year, a slower pace of slow down than December.
Credit growth likely was strong in January. Banks were aggressive in extending credit at the beginning of the year, which led to a central bank window guidance meeting widely reported in domestic media but not officially confirmed.
Chinese media reported that RMB1.7 trillion in loans were extended in the first half of January. The meeting was held to limited the speed of new credit growth towards the end of last month.
Goldman Sachs Gao Hua says it expects new RMB loan to be over RMB2 trillion in January.
Part of the demand for new RMB loans is from demand to borrow RMB and pay down U.S. dollar debt, though banks may have also started to behave differently amid profit pressures.
The temporary suspension of local government bond issuance also directed more borrowing to bank loans and other channels.
Broad money growth is likely to be less strong compared with credit growth, as the strong credit supply would have been partially offset by larger foreign exchange outflows, says the report.
In addition, M2 growth is still likely to breach 14.0% year-on-year, given a low base in January 2015, while total social financing aggregate may have increased 14.5% to RMB2.4 trillion last month.