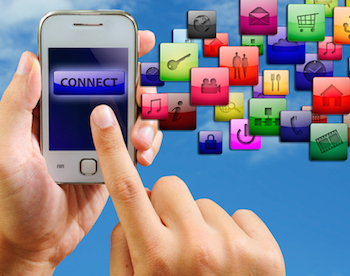 YouAppi, a start-up providing services to help mobile apps acquire new users, has completed a US$13.1 million series B funding round from Hawk Ventures, Global Brain, Click Ventures, and other investors, according to a company announcement.
Digital Future, Emery Capital, Altair Capital, existing investors Glilot Capital Partners, 2B Angels and Flint Capital also participated in the round.
The latest round brings total fundraising by YouAppi, with offices in San Francisco, New York, Israel, London and Beijing, to US$18.1 million.
YouAppi says it will use the latest proceeds on global expansion, moving the company's headquarters to San Francisco, as well as product enhancement.
Founded in 2012, YouAppi reaches 1.5 billion global mobile profiles accessing 3,500 mobile apps and sites in 200 countries via 100 billion impressions monthly.
YouAppi's services help mobile app makers find the right customers at the right conversion price.
The company works with many Chinese Internet firms, including Baidu Inc., UC Union (Alibaba Mobile Business Group), and Sungy Mobile.
It expects revenue from Chinese clients to double in 2016 from 10% to 20% of YouAppi's global revenue, says the announcement.