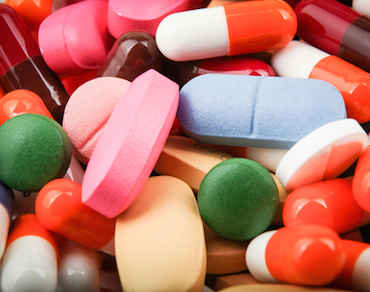 By Nina Xiang
With the release of two brief announcements made by Chinese regulators over the weekend, Jack Ma, one of China's most powerful entrepreneurs, saw a pillar supporting his vast business empire collapse.
Over the weekend, the China Food and Drug Administration (CFDA) said it would suspend an electronic drug monitoring system operated by Alibaba Health Information Technology Ltd., as the regulator seeks changes to existing regulations.
Ali Health generates almost all of its revenue from the operation of this electronic drug monitoring system, called the Product Identification, Authentication and Tracking System (PIATS).
Two years ago, Alibaba and Yunfeng Capital, a private equity firm co-founded by Jack Ma, acquired 54% of CITIC 21CN, which later changed its name to Ali Health, for around HK$1.3 billion (US$170 million).
With the PIATS system suspended, Ali Health's revenue source could dry up quickly.
The Hong Kong-listed unit, which was to serve as the foundation of Alibaba's healthcare division in Jack Ma's original vision, has seen its share price plummet today.
A reasonable question to ask now: How much is the US$170 million Jack Ma paid two years ago worth now?
At the time of the acquisition, CITIC 21CN warned that its revenue concentration was a major risk to its business.
Ali Health recorded revenues of HK$21.4 million for the past six months before September 30, 2015, according to its interim report.
Now, Jack Ma's worst fears have come true.
It's a rare defeat for someone who has achieved amazing success while dancing with the Chinese government.
The lesson here may be: the Chinese government can make you rich, but can also bring you down.
More importantly, Jack Ma had plans to leverage the Ali Health platform to build up the healthcare business of Alibaba, a key sector for the company's future.
China is the world's second largest pharmaceutical market behind the United States, with its market expected to expand to US$1.3 trillion by 2020.
With Alibaba operating the largest e-commerce platform in the world and its various interests across other sectors including logistics, the fortunes for Alibaba's healthcare division seemed indeed endless.
Now, the PIATS system has ended at the age of eight, and Jack Ma may have to go back to the drawing board.
Will he mourn the US$170 million? Only Jack Ma will know.