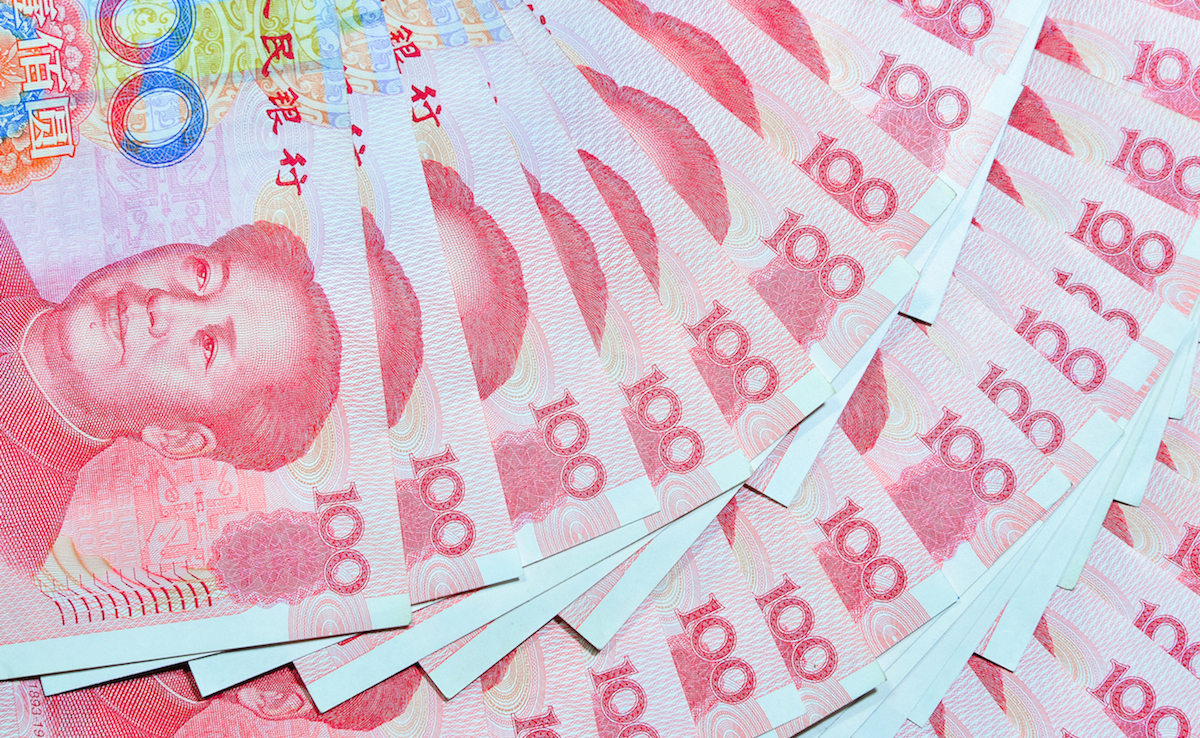 Chinese electronics firm TCL Corporation says it plans to team up with Tsinghua Unigroup to set up an industry fund with a targeted fundraising size of RMB10 billion (US$1.53 billion) to invest in the electronics, Technology, Media, Telecom (TMT), Industrial 4.0 and Internet+ sectors, according to a disclosure document (in Chinese).
The company says the purpose of the fund is to achieve financial returns, as well as invest in emerging sectors relevant to its traditional businesses with the objective of positioning the company for the future.
The fund has already secured RMB1.8 billion from TCL Capital, the venture investment arm of TCL, and a subsidiary of Tsinghua Unigroup. Each is contributing RMB900 million to the fund.
The fund plans to raise third-party capital depending on the fund's investment prospects, either through direct capital injection from external investors, setting up subsidiary funds or additional contributions from the founding partners.
The planned investment vehicle follows a broader trend of Chinese companies setting up its own investment vehicles or venture arms to back promising start-ups in emerging industries or seek sector consolidation.
In December 2015, LeTV Holdings Group, recently renamed LeEco, established an industry fund with a target of RMB10 billion to invest in big data, artificial intelligence and the entertainment sectors, Chinese media reported.
Last October, heavy machinery maker Sany Heavy Industry Co., Ltd. funded Enlightenment Capital, a newly established venture capital firm to invest in start-ups in the Internet Of Things (IoT) sector in China.
Last June, Sequoia Capital teamed up with a unit of Huatai Securities to launch an industry investment fund with a fundraising target of RMB10 billion to invest in the healthcare, consumer, TMT and advanced manufacturing sectors.
Tsinghua Unigroup, controlled by China's Tsinghua University, has been an active dealmaker last year, inking at least 11 transactions with total deal value of over RMB60 billion in 2015, according to a Caixin Media article.
TCL Capital was established in 2009 on the foundation of the company's strategic development department. At the end of 2014, the unit has RMB1.5 billion assets under management.
(Update on February 25, 2015: The company issued a press release about the fund below.)

SHENZHEN, China, Feb. 25, 2016 /PRNewswire/ — Home appliances and consumer electronics maker TCL Corporation is setting up a 10 billion yuan fund with Tsinghua Unigroup Ltd, China's largest chipmaker controlled by Beijing-based Tsinghua University, for mergers and acquisitions, the two companies announced on Tuesday. This move is to bring together manufacturers at each stage along the consumer electronics industry chain and the sources of capital that they need, with the intent to upgrade the semiconductor and consumer electronics industries across China.

The fund will also be used for direct investment in the chip-making industry, TMT, and the government's key economic initiatives, including Made in China 2025 and Internet Plus, with plans to become involved in direct investment in, mergers with and acquisitions of relevant firms, in addition to related funding activities.

As China's only vertically integrated smartphone and smart TV hardware maker, TCL Corporation sold 83.55 million mobile phones and 17.84 million televisions sets in 2015, accounting for a significant share of the global market. TCL has more than 40 million mobile and home-based Internet users. Tsinghua Unigroup values TCL's core competitiveness, and is of the opinion that the two firms have a lot in common in terms of their respective strategies for industrial chain integration, intelligent manufacturing and international expansion. Many factors contributed to the establishment of the partnership.

With an efficiency-oriented consolidation of talented individuals, technologies, capital and resources, coupled with economic strategies well suited for the environment in China and the unique advantages bestowed by Tsinghua University, Tsinghua Unigroup has become China's largest integrated circuit maker and the world's third-largest mobile phone chip maker through the acquisition of Spreadtrum Communications and RDA Microelectronics and by having signed agreements aimed at taking stakes in leading packaging and testing firms in Taiwan. TCL Corporation Chairman and CEO Li Dongsheng said that Tsinghua Unigroup's innovative restructuring of its business model has helped the company quickly master the skills needed for world-class innovation and establish a powerful presence in the integrated circuit manufacturing space. These are capabilities which are highly complementary to TCL's vertically integrated "screen-chip-terminal" industry chain strategy.

Tsinghua Unigroup Chairman Zhao Weiguo said, the group is a technology company, and, while its products and services are not fundamentally geared to individual consumers, TCL has a deep understanding of the segment. Tsinghua Unigroup looks forward to combining its core technologies that are already consistent with global standards with TCL's innovative abilities in consumer electronics to better serve the consumer and to further grow with TCL as the electronic devices maker completes its transformation into an international personalized consumer electronics leader.

SOURCE TCL Corporation