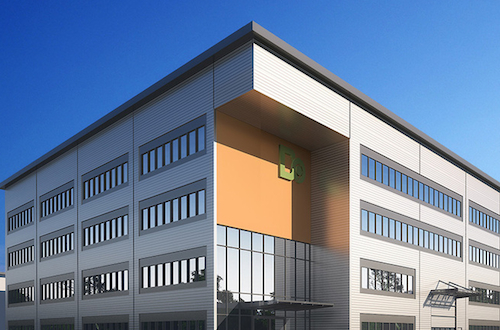 Warburg Pincus and D&J Industrial Property (China) Investment Co. Ltd. announced that the private equity firm and D&J China's founder Sun Dongping are to invest US$220 million in D&J China's series B funding round, according to a company announcement.
This is the second investment into the company by Warburg Pincus and Sun Dongping, a logistic real estate entrepreneur.
The series B round will bring total investment by Warburg Pincus and Sun in D&J China, which was co-founded by Warburg Pincus and Sun in 2014, to more than US$420 million.
D&J China is engaged in the development and operation of business parks, headquarter parks and modern industrial facilities in China. The company currently has about one million square meters of properties in operation and under development.
D&J China is the second platform co-founded by Warburg Pincus and Sun, after the pair co-founded warehouse developer e-Shang in 2011.
E-Shang is reportedly eyeing an initial public offering in China soon.
Warburg Pincus is one of the largest global private equity investors in China, having invested over US$6.5 billion in more than 90 Chinese companies since it entered the Chinese market in 1994.
Real estate is a major focus for the U.S. private equity giant in China. It invested over US$2.4 billion in 20 Chinese real estate companies, including 7 Days Inn, e-Shang Redwood Group, Greentown, Franshion Properties, Mofang Apartment, Red Star Macalline and Sunshine 100.