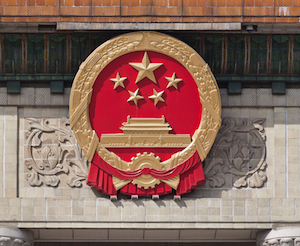 Investors are worried that after a period of significant and rapid credit expansion following the global financial crisis and years of eye-propping growth, China may be running out of policy options.
That is not the case, as the country still has ammunition to support growth going forward, argues a research report by UBS AG.
Growth has continued to slow despite material fiscal and monetary easing. Recent rapid credit expansion has yielded less-than-impressive results. More recently, elevated capital outflows and swelling depreciation pressures could potentially further constrain China's policy options.
Although it is difficult if not impossible to reverse the economic downtrend or property de-stocking cycle, China still has policy options including increasing infrastructure and social spending to fight off a sharp downturn, says the bank.
In addition, high domestic savings can help support further increase in debt for a while longer without a market-forced credit crunch or sharp deleveraging.
China can also continue to manage its currency the RMB, capital flows and domestic liquidity.
In the upcoming National People's Congress, UBS expects the Chinese government to announce a bigger budget deficit, more social and infrastructure spending, an easing bias for credit policies, and more specifics on supply side reforms.
However, these measures will only help mitigate, not reverse, the slowdown, says the report.