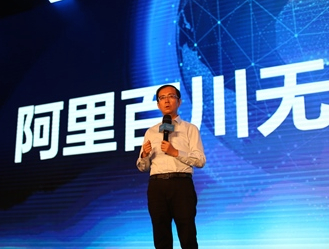 Ant Financial, the Internet finance arm of Alibaba Group Holding Ltd., is in talks to make a strategic investment in Chinese business news company Caixin Media, according to Chinese media reports.
The move follows Alibaba's acquisition of Hong Kong's South China Morning Post newspaper group announced last December and a US$185 million injection in China Business News, a financial news subsidiary of state-owned Shanghai Media Group, last June.
The Caixin Media deal, when completed, will add another trophy asset to Alibaba chairman Jack Ma's rapidly expanding media empire.
Caixin media, China's most respected and influential business and financial news organization, received an undisclosed investment from CMC Capital in December 2013.
CMC Capital is founded by former chairman of the Shanghai Media Group, Li Ruigang.
Alibaba and CMC Capital has deep connections. Aside from Alibaba's deal to invest in China Business News, also known as Di Yi Cai Jing in Chinese, Alibaba is a capital backer of CMC's investment funds.
In November 2015, CMC Capital launched an investment platform CMC Holdings with capital commitments from Tencent Holdings Limited, Alibaba and Suzhou-based private equity firm Oriza Holdings.
Alibaba's other media acquisitions include investments in Beijing Youth Daily, as well as joint venture efforts with Caijing Magazine and West China Metropolis Daily.