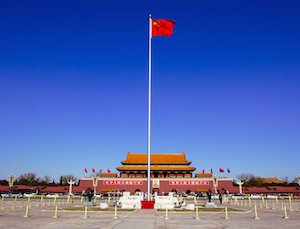 In a ruling to hold a Chinese company accountable for harming U.S. investors by going dark on a public stock exchange, the chief executive of formerly NASDAQ-listed Sino Clean Energy Inc. was ordered jailed by a Nevada State District Judge.
In an announcement, Judge Bridgett E. Robb ordered the 45-year-old Baowen Ren in criminal contempt after a hearing in Reno, Nevada last month.
The ruling came as a result of a legal battle after Sino Clean Energy Inc. stopped filing required reports with the U.S. securities regulators and was de-listed from the stock exchange in 2012.
Robert W. Seiden, Esq. of the Seiden Group and Confidential Security & Investigations in New York, who was appointed receiver of the company in 2014, has been locked in a legal battle to take over the company that runs its operations in China.
The ruling marks the beginning of the real test: If U.S. authorities can implement the arrest of Baowen Ren, who is currently in China.
Seiden says that the warrant for the arrest of Ren will be transmitted to Interpol in Beijing to request that Chinese authorities assist to arrest Ren.
China has shown a recent willingness to cooperate with U.S. efforts to hold accountable Chinese citizens who engage in corrupt acts. But there are still formidable hurdles to overcome in order to achieve the arrest.
In the ruling, the court also ordered that Ren would be jailed until he releases the corporate seal, otherwise known as the company chop, to Seiden.
The case could have implications on how foreign investors can protect their rights when dealing a Chinese company with operations in China.
Ren has been accused of illegally transferring shares of the company's wholly owned subsidiary, failed to provide financials and schedule an annual meeting, failed to cede control of the company and step down as chairman, among others.