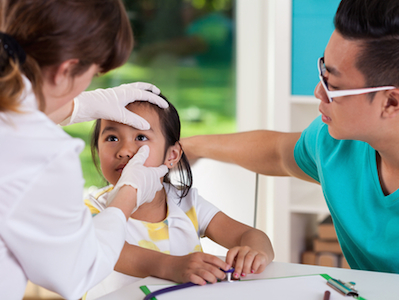 NASDAQ-listed iKang Healthcare Group accused rival Meinian Onehealth Healthcare Holding Co. of breaching China's anti-monopoly law, in an escalation of a bitter war competing for the right to buyout iKang and take it private.
In a press conference held yesterday, iKang said that Meinian had breached the country's anti-monopoly law with its intended acquisition to acquire smaller rival Ciming Health Checkup Management Group, a deal announced earlier this week.
The combined annual revenue of Meinian and Ciming have reached the threshold for reporting to China's Ministry of Commerce for clearance, but Meinian has not done so, iKang said.
Meinian responded with an announcement saying that the Ciming acquisition has made all required disclosures and will proceed according to relevant laws and regulations.
In August 2015, iKang's chief executive Zhang Ligang and FountainVest Partners proposed to take iKang private for US$17.80 per ADS in cash.
The deal took an unexpected turn when iKang's rival, Shenzhen-listed Meinian and a group of investors proposed to buyout the company for US$22 per ADS.
A few days later, iKang adopted a poison pill plan to thwart Meinian's competing offer.
The Meinian-led group, which includes Ping An Insurance (Group) Company of China, Ltd., Taiping Asset Management, Huatai Ruilian Fund Management, Sequoia China Investment Management LLP and Cathay Capital Private Equity, increased its offer to US$23.50 per ADS two weeks later.
IKang responded with adding Alibaba Group Holdings Ltd. and Ontario Teachers' Pension Plan (OTPP) to its group of investors and kept its offering price at US$17.80 per ADS.
In January 2016, investors led by Meinian increased its offer for the second time to US$25 per ADS, representing a premium of 40.4% to iKang's proposal.