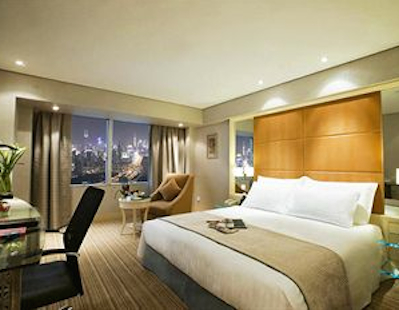 Blackstone Group has agreed to sell Strategic Hotels & Resorts Inc. to Anbang Insurance Group for US$6.5 billion, in a quick flip of assets three months after the global private equity firm completed the buyout of the U.S. luxury hotel operator, according to media reports.
Blackstone took Strategic Hotels, a real estate investment trust (REIT) previously listed on the New York Stock Exchange, private in a deal valued at around US$6 billion including the assumption of debt in December.
The selling price to Anchang Insurance is around US$450 million more than Blackstone's purchase price.
In addition, at the the time of Blackstone's purchase, the REIT owned 17 hotels with 7,921 rooms and 847,000 square feet of pace.
Now, the company's website says it has 16 hotels with 7,532 rooms and 807,000 square feet of space.
If Anbang is buying the company's current 16 hotel portfolio, it means that Blackstone's profit could be larger than the price difference.
Strategic Hotels' current properties include the Four Seasons Washington, D.C., the Westin St. Francis in San Francisco and the Ritz-Carlton Laguna Niguel in California.
China's Anbang Insurance has been an aggressive buyer in international markets in the past couple of years.
In October 2014, it purchased New York's Waldorf Astoria from Hilton Worldwide Holdings Inc. for US$1.95 billion.
During the same month, Anbang agreed to acquire Belgian insurer Fidea from U.S. private equity firm J.C. Flowers & Co. for an undisclosed amount.
In November 2015, Anbang agreed to buy U.S. annuities and life insurer Fidelity & Guaranty Life for about US$1.57 billion.