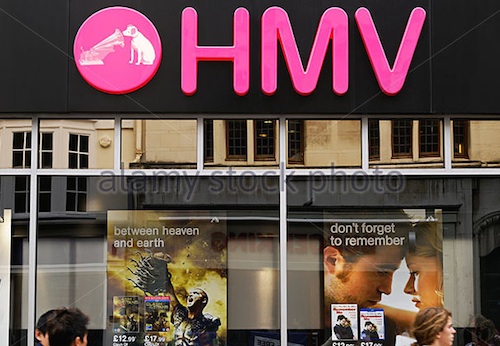 Private equity firm AID Partners has reached an agreement to list its portfolio company, entertainment retailer HMV's Asia businesses, via a reverse merger with China 3D Digital Entertainment Ltd., according to an announcement.
China 3D Digital will acquire 81.63% of HMV's Asia businesses by issuing 1.12 billion new shares at HK$0.365 apiece, at a total consideration of HK$408 million (US$53 million).
The price represents a discount of 19.78% compared to the previous closing price of China 3D Digital.
In return, HMV Hong Kong and Singapore will hold 22.59% of China 3D Digital on a fully diluted basis and become its biggest shareholder.
Upon completion of the deal, the company's name is to be changed to HMV Digital China Group Ltd., paving the way for AID Partners to fully exit from its investment.
In 2013, AID Partners bought out HMV's operations in Hong Kong and Singapore as well as all its licenses in mainland China, Macau and Taiwan for an undisclosed amount.
The Hong Kong and Shenzhen-based investment firm planned to utilize its Greater China operating license to expand, capturing the increasing music and lifestyle-related market in China.
Earlier this month, AID Partners planned a partial exit from HMV after agreeing to sell an 18.37% stake to Japan-based World Innovation Lab for US$9 million.
HMV Hong Kong and Singapore operates six retail stores and an e-commerce site in Hong Kong, and two stores in Singapore, according to AID Partner's website.