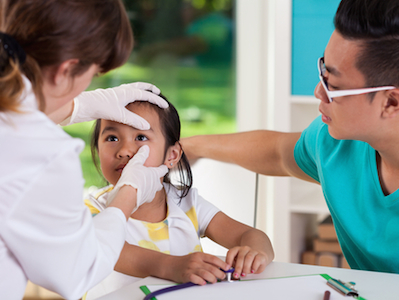 Hong Kong private clinic chain Human Health Holdings Ltd. plans to raise as much as HK$116 million in an initial public offering in the city, with part of the proceeds earmarked for expansion in mainland China, according to a securities filing.
The IPO will price shares at between HK$1.32 and HK$1.51 apiece, and has attracted Chinese state-owned Capital Healthcare Group as a cornerstone investor, who will subscribe for HK$35 million worth of shares.
Around HK$17 million of proceeds will be used for teaming up with Ping An Insurance to establish three healthcare centers in Shanghai and further expansion in China's biggest cities. The rest will be used to open six additional clinics in Hong Kong.
In 2015, Human Health, with 66 clinics in Hong Kong and the largest private clinic operator in the city, set up a joint venture company in Shanghai with Ping An Insurance to open more clinics in the mainland.
Ping An Insurance plans to connect millions users of its health and medical mobile app, Ping An Haoyisheng, to its expanding network of private clinics.
Last December, Ping An Haoyisheng was reportedly in the process to raise series A round worth as much as US$400 million.
China Healthcare Group is controlled by Beijing State-owned Assets Management Co., Ltd., with Everbright Financial Holding as a strategic shareholder.
Under the guidelines of the government, it focuses on investing in hospital operators and help improve healthcare quality in the country, according to its website.