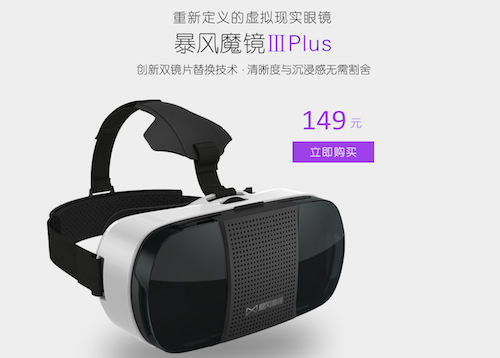 Chinese e-commerce giant Alibaba Group Holdings Ltd. has officially entered the Virtual Reality (VR) field with an announcement of its own VR research lab and ambitious plans to become an industry leader.
Alibaba plans to nurture both VR content production and hardware, leveraging its enormous resources in film, music and video.
The e-commerce giant will also push the development and sale of VR hardware via its online shopping channels.
Alibaba is entering one of the hottest sectors in technology today. Goldman Sachs expects VR and AR (Augmented Reality) hardware market to reach US$110 billion by 2025, according to a research report in January.
VR could enable customers to shop virtually on New York's Fifth Avenue from the comfort of their own home, the company said in an announcement.
In February, Alibaba led a US$793.5 million new funding round in U.S. augmented reality (AR) start-up Magic Leap, Inc.
It has also experimented with 360 degree panoramic video on Youku Tudou, China's largest online video site that Alibaba is currently acquiring the remaining 81.7% stake it does not already own.
The research lab, dubbed GnomeMagic Lab, plans to first establish the world's largest 3D commodity database. It has already completed high precision 3D models for several hundred shopping items and plans to bring those to consumers soon.
On the other hand, the e-commerce giant has helped several Chinese VR hardware producers in China to raise capital via its crowdfunding platform.
Alibaba says it plans to become the world's largest VR hardware incubator and retail platform, and help set industry standards along the way.