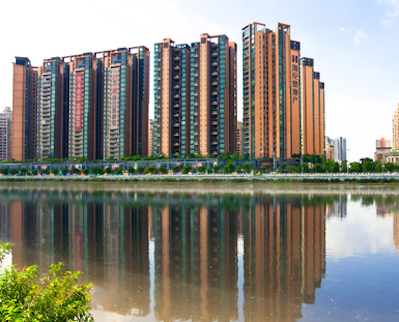 China's contracted sales of residential properties grew by 20% and 23% year-on-year in January and February 2016, respectively, as a result of strong demand from tier one and some tier two cities fueled by credit easing, lower down-payments and tax cuts.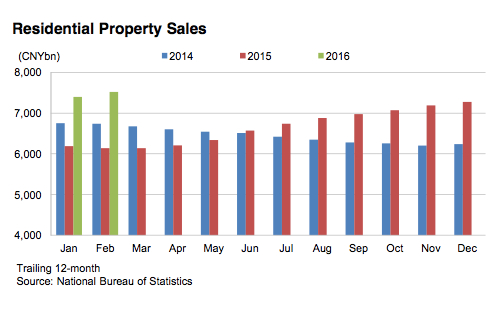 Forty-seven out of the 70 major cities reported new-home price increases in February 2016, led by Shenzhen and Shanghai, where prices were up 4% and 3% month-on-month, respectively.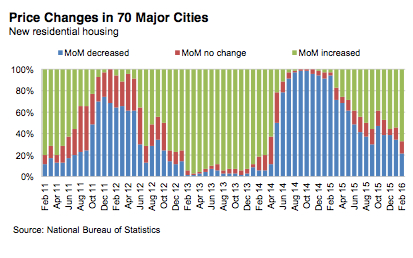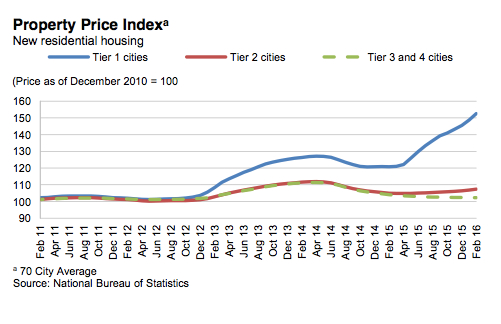 Gross floor area (GFA) that was sold exceeded the GFA that was started, although new-home construction showed signs of bottoming out.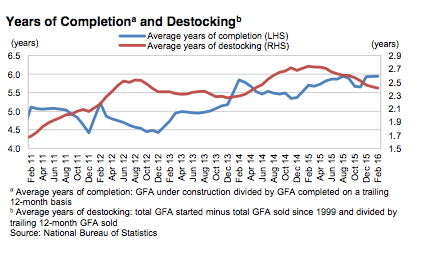 Chinese property developers' onshore bond issuance rose almost five-fold year-on-year, in contrast to shrinking offshore issuance.

The major drivers behind the property market boom include the Ministry of Finance's announcement on February 19 that the deed tax will be cut from 3% to 1.5% for first homes greater in size than 140 square meters, and to 1% to 2% for second homes, except in tier one cities.
Business tax will be exempted for properties sold after two years of purchase in areas other than tier one cities.
The People's Bank of China said on February 2that banks can cut the minimum mortgage down-payment to 20% from 25% for first-time buyers in areas without home-purchase restrictions, which also excludes first tier cities.

(Credit: all charts are from Fitch Ratings.)