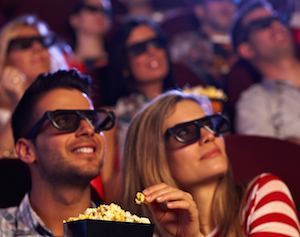 CMC Capital Partners and FountainVest Partners have agreed to extend the lock-up period of their shareholdings in IMAX China Holding. Inc., in exchange to sell 20 million shares before the expiration date of their previously agreed lock-up, according to a company announcement.
"We were pleased to hear about this agreement because we believe that it will ensure an orderly transition of shares into the market and minimize potential volatility in the market for IMAX China shares around the expiration of the lock-up on April 8," says Richard L. Gelfond, chairman of IMAX China and CEO of IMAX Corporation, in the statement.
Shares of Hong Kong-listed IMAX China have risen significantly to above US$50 per share just before it dropped to US$47 today on the news today.
The company raised US$248 million last September as its four major shareholders, including parent IMAX Corp., FountainVest Partners and CMC Capital, sold 62 million shares, or a 17.4% stake, at HK$31 apiece.
CMC Capital and FountainVest Partners have extended their lock-up for three additional months from April 8, when the initially agreed lock-up period ends.
In exchange, the investors have been allowed to sell 20 million shares before its current lock-up agreement expires, permitting them to partially exit their investment at a handsome profit.
The two investors will remain strategic investors in IMAX China, and CMC Capital will continue to partner with IMAX China in the IMAX China Film Fund announced last June to fund at least ten Chinese language movies.