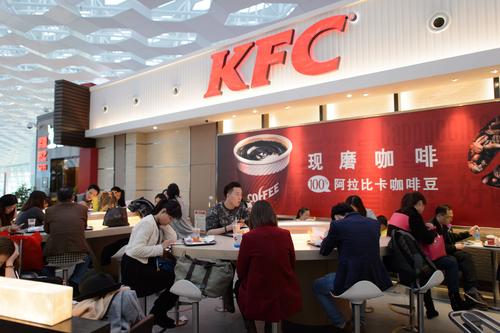 Yum Brands Inc, owner of KFC and Pizza Hut, is in talks with private equity firms including KKR & Co L.P. and China's Hopu Investments to sell a minority stake in its China operations as it prepares to spin off the division, according to media reports.
Several other unnamed Chinese investors, Baring Private Equity Asia and potentially Temasek Holdings were also looking at acquiring a piece of the 19.9% stake Yum China is aiming to sell, says the reports.
Yum Brands is planning to spin off its 6,900 restaurants in China by the end of 2016 after food safety scandals dented the company's reputation in the country.
After the spin-off, which could value the unit at US$10 billion, Yum China plans to list on the New York Stock Exchange or in Hong Kong.
Yum China is seeking to revamp its operations and management with the help and capital from these private equity firms, says the reports.
Yum's China sales dipped 0.4% in 2015 after two flat years, compared to a nearly 30% annual revenue growth between 2006 and 2012.
Yum China earned US$1 billion before taxes, interest, depreciation and amortization (EBITDA) last year.