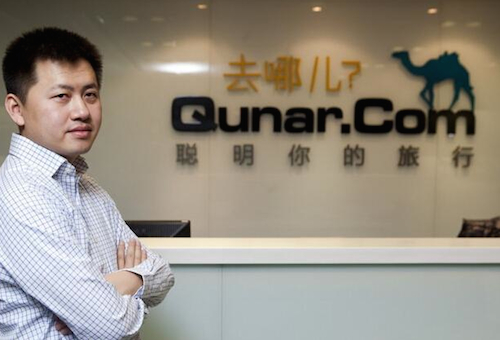 Zhuang Chenchao, co-founder and former chief executive at China's Qunar Cayman Islands Ltd., has started up his own venture capital fund to invest in Chinese start-ups, according to Tencent Technology.
Zhuang will seek to invest in search-based verticals, says the reports, without revealing any financial details of the fund.
"Curiosity, especially curiosity about technology innovation, has been driven my own professional career. I will continue to participate in the future waves of global tech innovation and hope to create interesting and unique value," Zhuang wrote in his departure email from Qunar in January.
Zhuang personally has been an angel investor in Rong360, a Beijing-based financial products search and recommendation engine, and Meilishuo, a Chinese Pinterest-like website that enables women to find personalized clothing and skin care products.
He is also a limited partner in two Chinese venture funds including Crystal Stream Capital and Source Code Capital.
Before starting Qunar in 2005, Zhuang was a core member of the World Bank's System Architecture team based in Washington D.C. from 2001 to 2005.
Earlier in his career, Zhuang co-founded sports web portal Shawei.com in 1999.
He received a Bachelor's Degree in electrical engineering from Peking University in 1998.