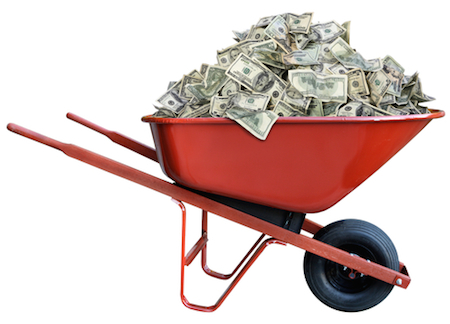 Warburg Pincus LLC is planning to raise US$2 billion for a new China private equity fund to invest alongside its latest US$12 billion global fund, according to media reports citing people familiar with the matter.
The global private equity giant will launch the fundraising formally on June 1, and aims to close the fund by December, says the reports.
In November 2015, the firm closed Warburg Pincus Private Equity XII, L.P. at over US$12 billion after six months on the road.
Warburg Pincus' latest deals in China this year include joining a US$220 million series B round in D&J China, a developer of business parks, headquarter parks and modern industrial facilities in China, and leading a US$100 million series C round in same-city courier service O2O (online-to-offline) platform Yunniao.me.
It also joined a US$550 million bet in Ucar Group, a mobile app-based chauffeured car service firm launched by Chinese car rental firm Car Inc. last year and participated in two rounds totaling US$260 million in Mofang Apartments, an apartment rental service franchise.
Warburg Pincus is among the biggest international investors in China's logistics property sector.
It co-established and invested in e-Shang Warehousing Services Co., which is seeking an initial public offering in Hong Kong to raise around US$1 billion later this year.
D&J China, co-founded by Warburg Pincus and logistics real estate entrepreneur Sun Dongping in 2014, has received more than US$420 million from its backers and reached one million square meters of properties in operation and under development.
Warburg Pincus has invested over US$6.5 billion in more than 90 Chinese companies since it entered the Chinese market in 1994.