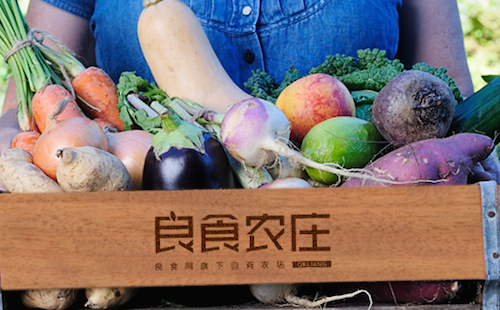 Beijing-based Chinese online grocery store Womai.com, backed by state-owned food conglomerate COFCO, has made a strategic investment in Okliang.com, a Shenzhen-based organic farm operator.
Financial details were not disclosed.
According to a company announcement, the two parties plan to cooperate on supply chains, fresh produce business models, and cold chain logistics.
Okliang.com was founded in 2011 and manages over a dozen organic farms in South China. Consumers and companies register to become members to shop online directly from its self-managed organic farms, according to its website.
Founded in 2009, Womai.com raised US$220 million series C financing led by Taikang Life Insurance Company Ltd., with participation from Baidu Inc. and two Chinese private equity firms.
Womai.com received tens of millions U.S. dollar series A funding from SAIF Partners in 2013. In August 2014, it completed US$100 million series B financing led by IDG Capital.